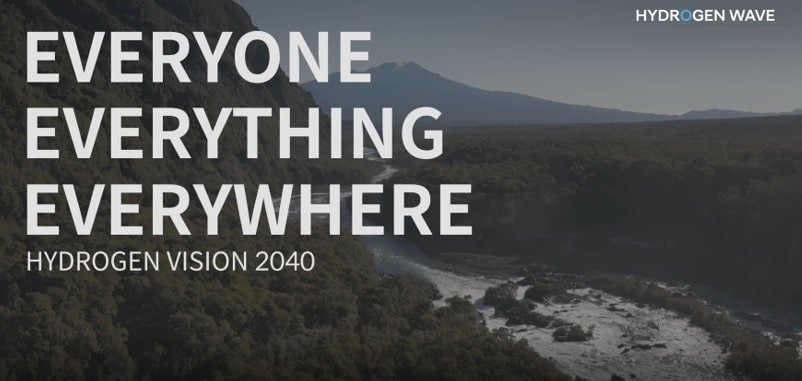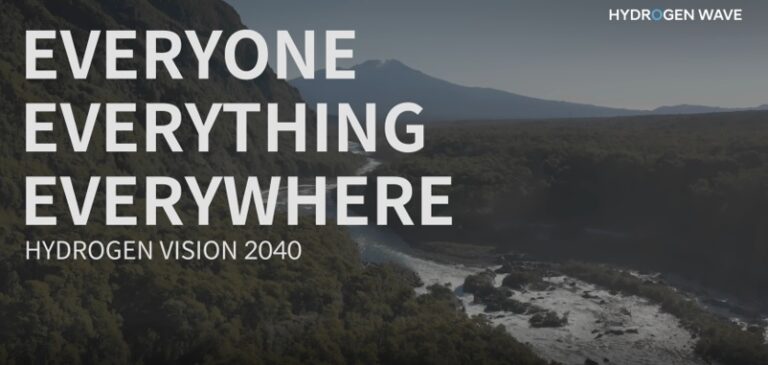 By 2040, Hyundai Motor Group envisions that hydrogen energy will be used not only for transportation but will also be applied to wider areas of industries and sectors. The Group, a founding member of the Hydrogen Council, aims to make hydrogen energy available to 'Everyone, Everything and Everywhere'.
Hyundai Motor Group plans to proactively respond to climate change through hydrogen solutions, starting with the commercial vehicle sector, which emits larger amounts of CO2 and requires longer drive ranges compared with the passenger vehicle sector.
In addition, Hyundai Motor Group continues to have a positive impact on humanity under Hydrogen Vision 2040.
HTWO – Hydrogen for Humanity
HTWO is a hydrogen fuel cell system-based business brand of Hyundai Motor Group. HTWO stands for 'H2', the hydrogen molecule, whilst also representing 'Hydrogen' and 'Humanity', the two main pillars of Hyundai's fuel cell business. The launch of the new fuel cell system brand will help facilitate Hyundai's global fuel cell business and grow the hydrogen ecosystem.

With HTWO, Hyundai Motor Group is expanding its applications to various areas such as marine application, regional air mobility (RAM), power generation, and hydrogen tram.

Through strategic partnerships with hydrogen, energy and logistics companies around the world, Hyundai Motor Group is expanding its fuel cell system business, accelerating development of a hydrogen society and laying the foundation for the company's HTWO brand, with initial focus on major hub regions including Korea, Europe, China and the US.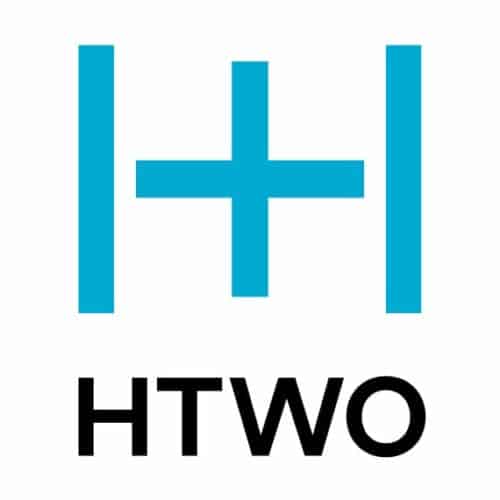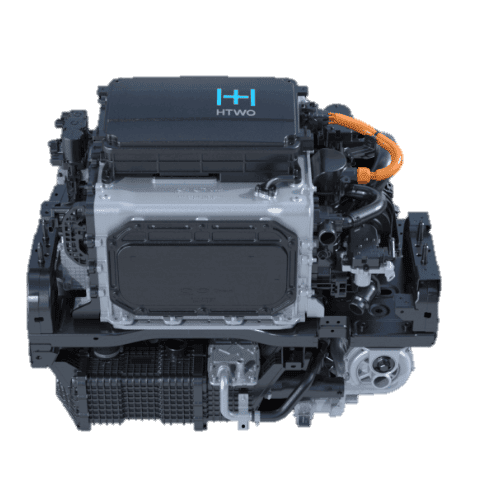 Fuel cell system – Beyond automobile
HTWO fuel cell technology has been proven by the long history of fuel cell electric vehicle (FCEV) development. Starting with the development of fuel cell in 1998, Hyundai Motor has released the first and second generation mass-production FCEV and has been developing technologies.

Fuel cell systems are not only being used commercially for vehicles such as the NEXO SUV, Elec City Fuel Cell bus and XCIENT Fuel Cell heavy-duty truck, but also have the potential for deployment across diverse applications.
Hydrogen mobility - Making a hydrogen society possible
Hyundai Motor Group has been building many milestones such as the world's first mass production of FCEVs, sales of 27,000 NEXOs – from its launch in 2018 until the first half of 2022 – with performance comparable to internal combustion engine (ICE) vehicles, and export of the XCIENT Fuel Cell heavy-duty truck to Europe. As such, Hyundai is leading the market by consolidating its dominance in the hydrogen mobility market.
NEXO, as the next generation of the world's first mass-produced FCEV, Tucson Fuel Cell SUV is the second generation mass-produced FCEV, launched in 2018. The biggest feature of this vehicle is that it has equal level of marketability and performance as an internal combustion engine (ICE), and this is what makes a NEXO take up half of global FCEV sales in global market. On top of this, NEXO can be charged within five minutes and can be driven up to 600 kilometers per charge under WLTP standard.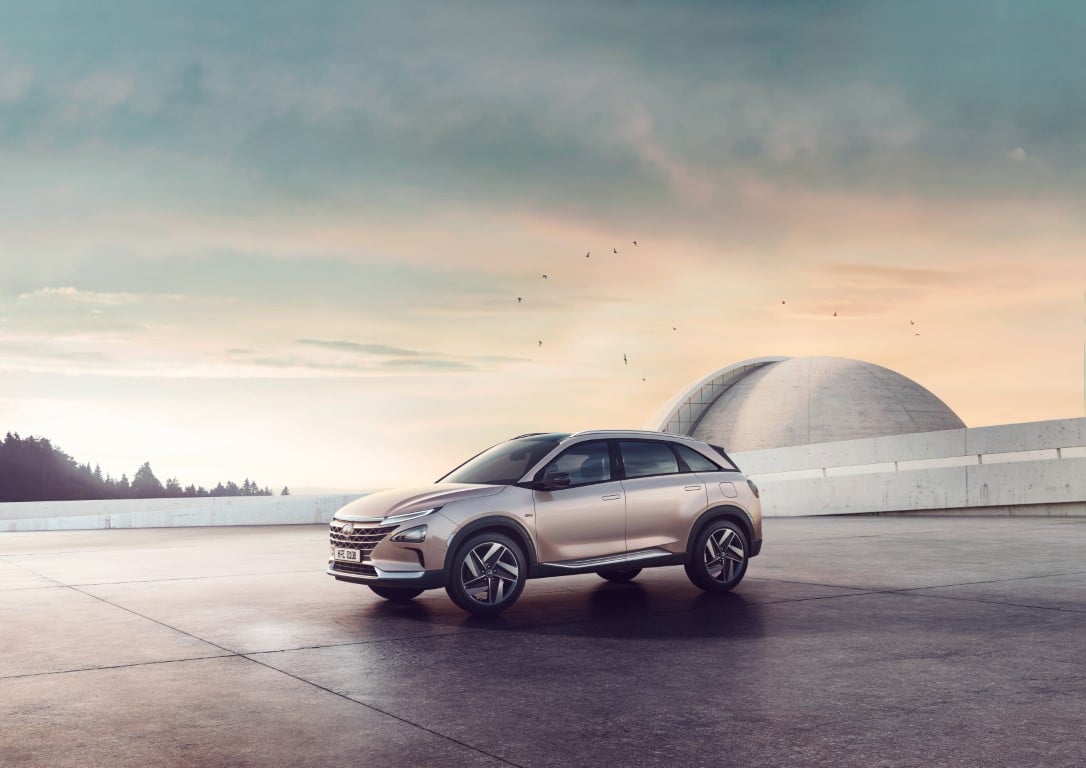 As the most advanced FCEV, NEXO has its safety proven. With the proactive safety technology, NEXO's SmartSense active safety and driving assistance technologies received the maximum five-star safety rating from the Euro New Car Assessment Programme (NCAP) in 2018.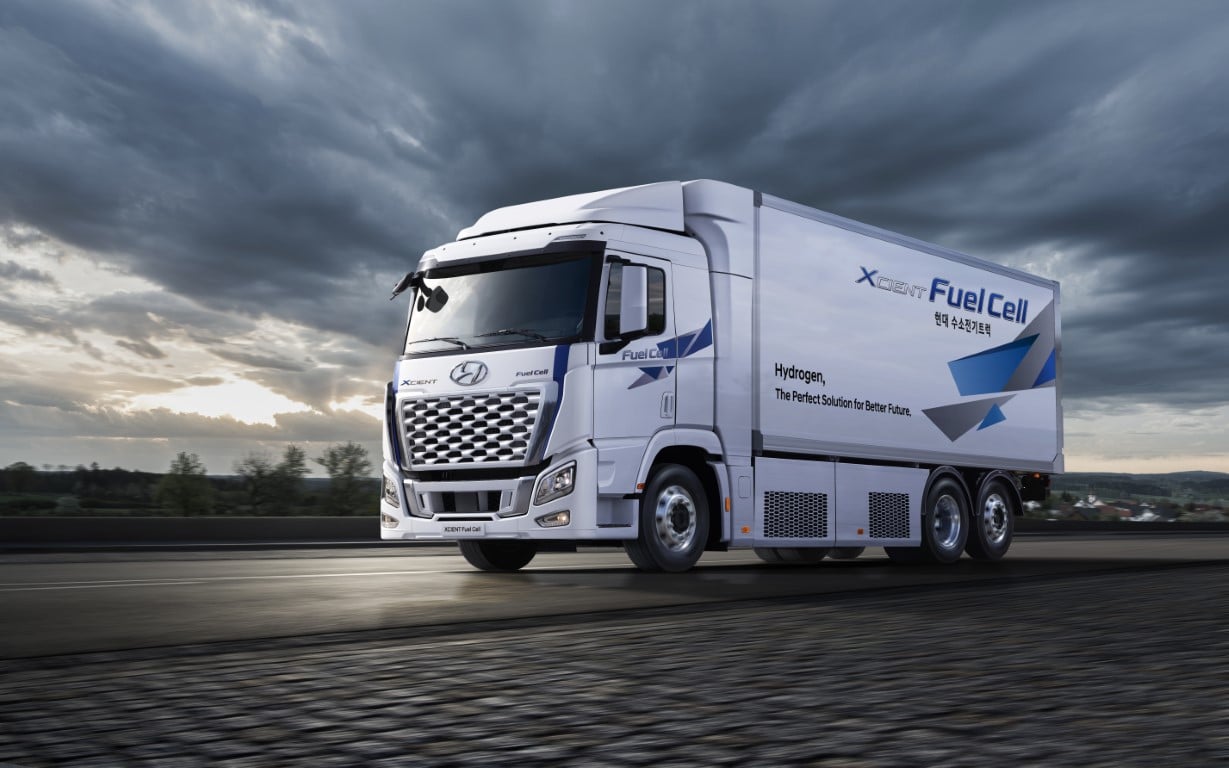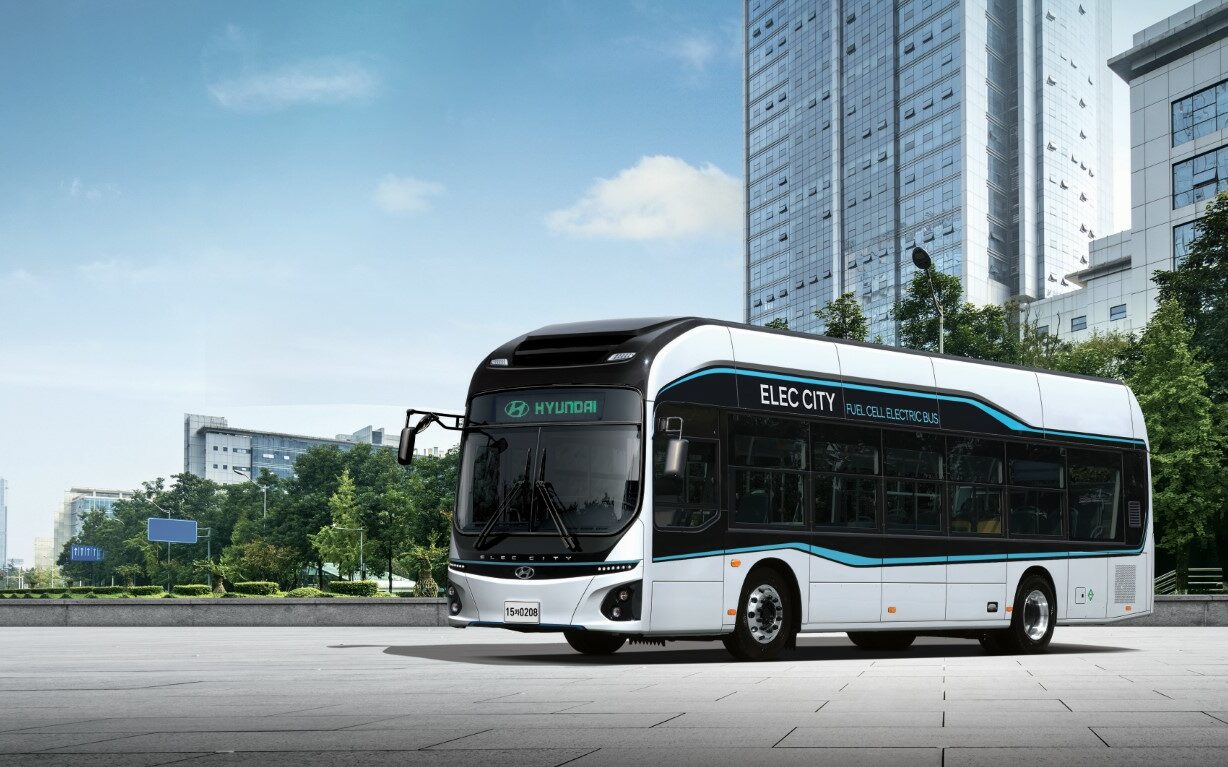 Hyundai Motor Company kept working on the development of commercial FCEVs, following passenger cars, and succeeded in mass production of hydrogen buses and trucks.
A total of 47 XCIENT Fuel Cell heavy-duty trucks were exported to Switzerland where they have accumulated over 4 million kilometers in driving as of July 2022. Based on eco-friendliness as well as the truck's driving performance of stably operating on mountainous areas in Switzerland, XCIENT Fuel Cell is receiving a good response from local customers.
As for Hyundai's hydrogen-powered electric buses, 193 Elec City Fuel Cell buses are in operation across South Korea, beginning with the city of Changwon in 2019. The Elec City Fuel Cell bus successfully entered the overseas markets by being exported to Saudi Arabia in 2020, and was adopted for a regular route of an intra-city bus in Vienna, Austria in 2022, proving its marketability.
Hydrogen mobility – Various application
Hyundai Motor Group is now working to expand hydrogen fuel cell technology beyond automobiles and into various other fields so that hydrogen energy can be used by people and industry across the world. With HTWO, Hyundai Motor Group's hydrogen fuel cell system brand, the Group is accelerating the establishment of the hydrogen ecosystem by selling the system and building cooperative relationships with other industry stakeholders.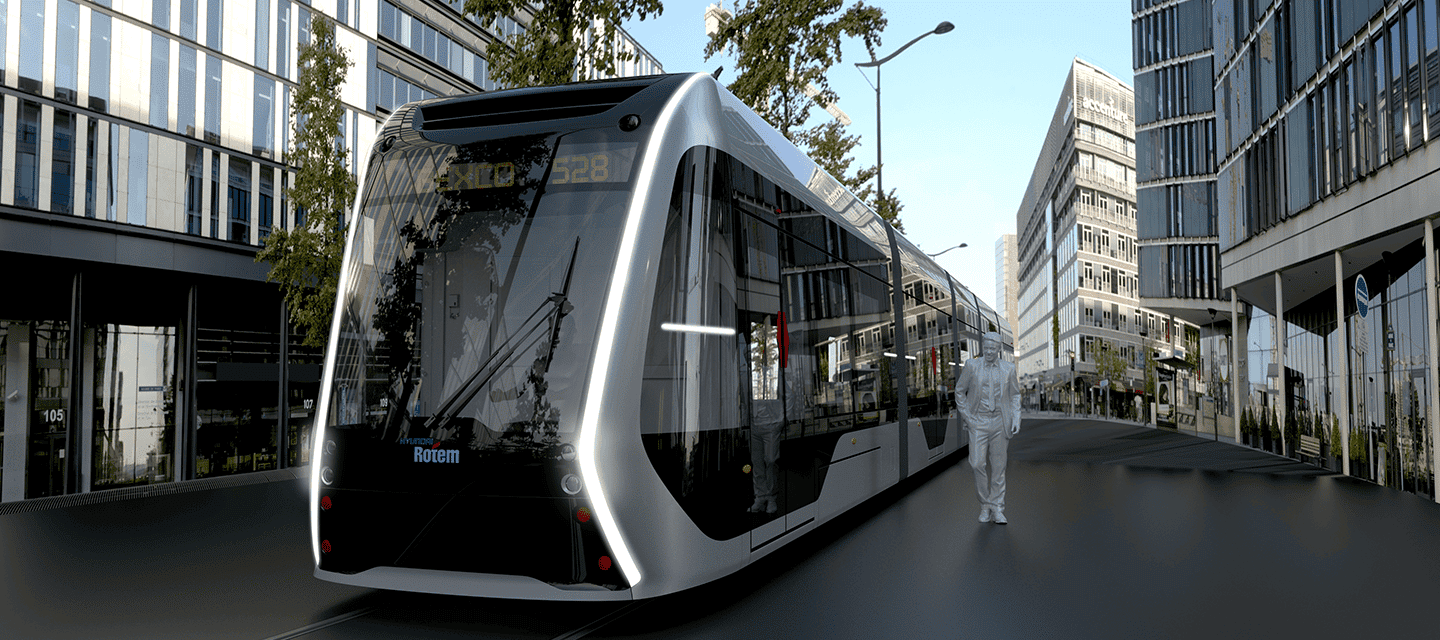 Hydrogen-electric trams are attracting attention as a transportation mode of the future. Silent and clean running hydrogen-electric trams overcome many conventional urban rail transit shortcomings. They offer cost advantages over traditional trams as they do not require investment in power distribution infrastructures such as overhead electric wires and substations. Hyundai Rotem, a Hyundai Motor Group affiliate that produces rolling stocks, has developed a hydrogen-electric tram equipped with an HTWO fuel cell system. A pilot demonstration program will start in 2023. 
Hydrogen fuel cells are well suited for industrial special-purpose vehicles such as those used in the logistics and construction industries. Pollution-free and silent-running fuel cell systems provide a pleasant work environment. As they are fast-charging and have negligible downtime, they also maximize work efficiency. 
Hyundai Mobis, in partnership with Hyundai Motor and Hyundai Construction Equipment, is carrying out a pilot demonstration program to commercialize a hydrogen forklift that will incorporate an HTWO hydrogen fuel cell system by 2023.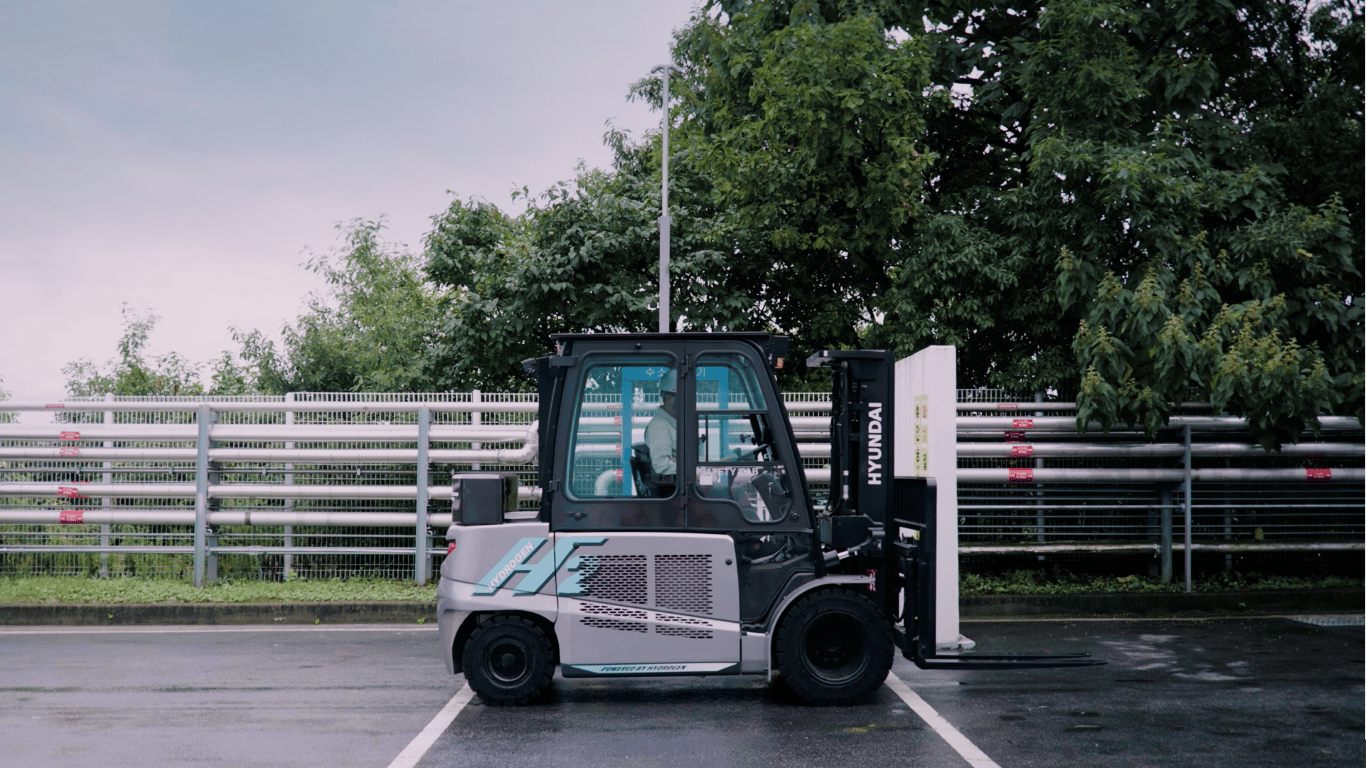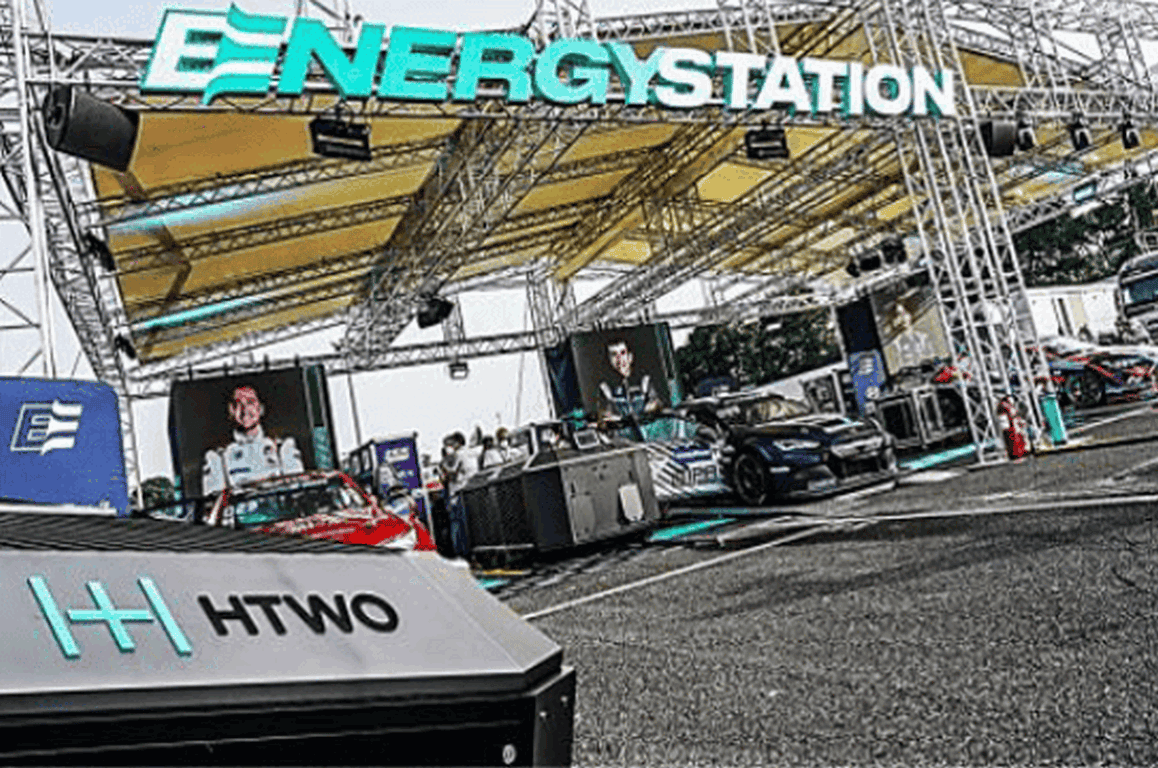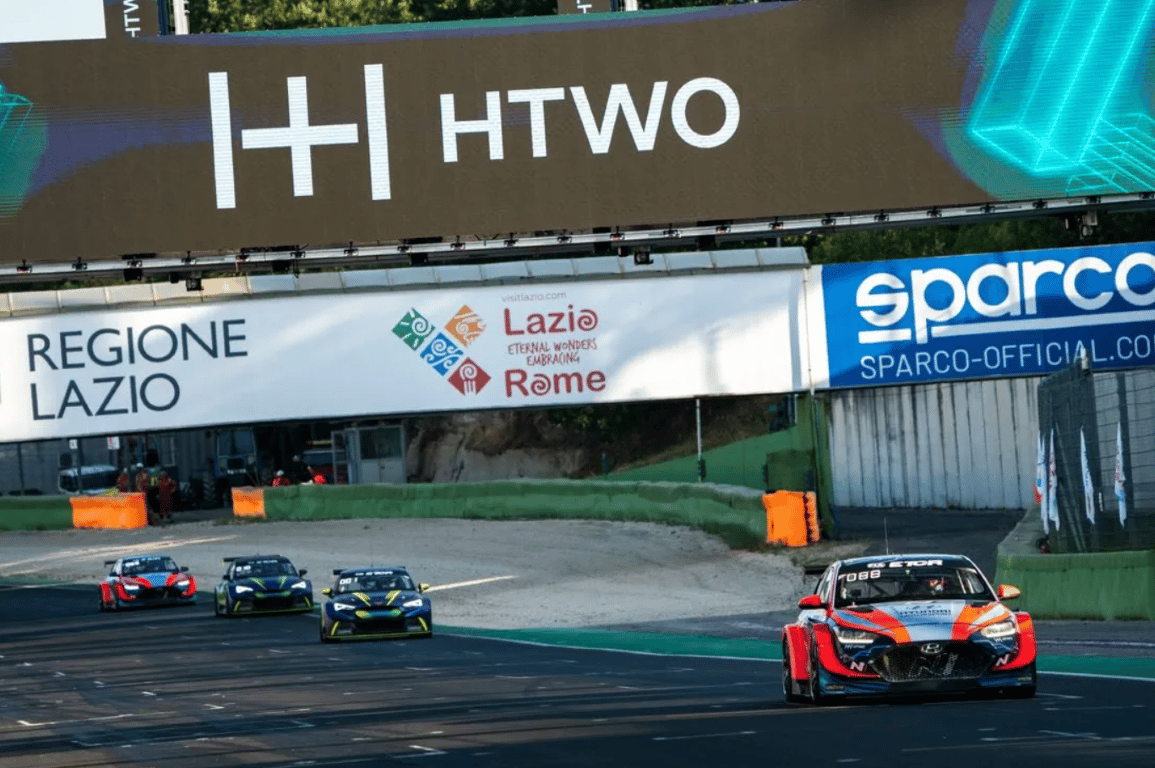 HTWO has been providing its fuel cell generator to the FIA ETCR (eTouring Car World Cup) racing category from 2021.
The FIA ETCR is the world's first all-electric touring car race category that provides leading vehicle manufacturers a global stage to showcase electric technology in a high-performance arena. Only vehicles without internal combustion engines are allowed to participate.
Hyundai Motor Company is entering its own racing team in the FIA ETCR championship, but is also providing a mobile charging infrastructure that uses HTWO's proprietary fuel cell generator to charge all participating high-performance EVs.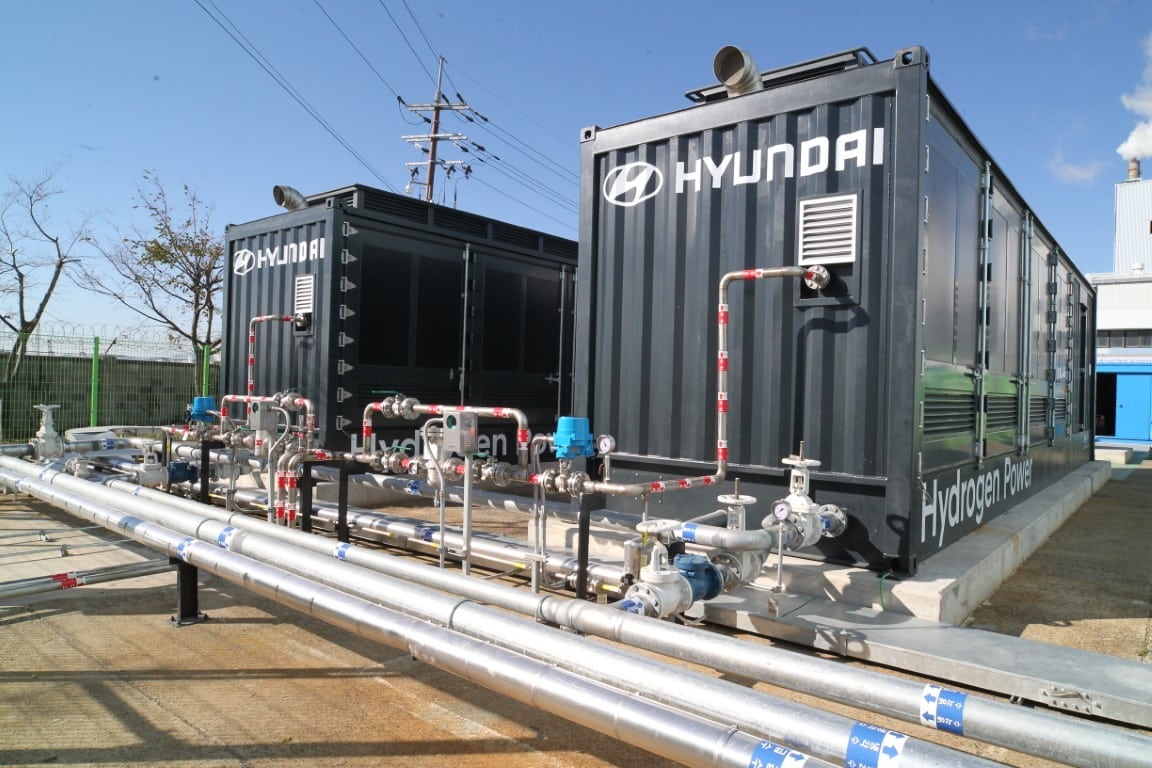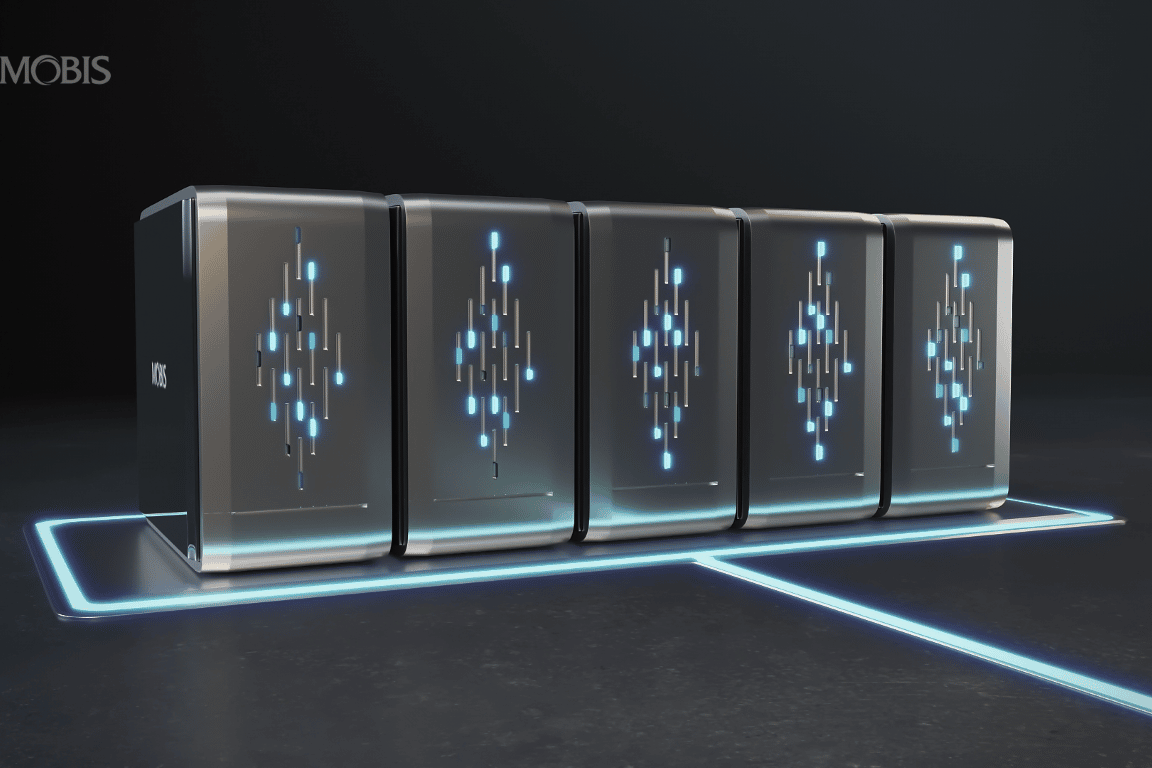 In another hydrogen fuel cell generation case, there is a power generation complex in the city of Ulsan, South Korea. The 1MW hydrogen fuel cell power generation system developed by Hyundai Motor Group consists of two container modules capable of producing 500kW of electricity.
The facility can generate an annual supply of 8,000 MWh, enough electricity to power approximately 2,200 households at 300 kWh per month, while emitting zero greenhouse gases or pollution.
In addition, the hydrogen fuel cell emergency power generation system developed by Hyundai Mobis is equipped with the HTWO hydrogen fuel cell system. Designed for emergencies, this power generation system employs a hydrogen fuel cell that can be used as an emergency power source in data centers or a variety of other settings or as an auxiliary power source during the time of peak power demand. It has excellent safety, high energy efficiency, and low noise.
Hydrogen communication – Accelerate the transition to a hydrogen
'The World' is envisioning a future in which all forms of transport and technology are operated in a carbon neutrality, sustainable way. Hyundai Motor Group is committed to building a FCEV and hydrogen energy brand through internal and external communication, and by encouraging the entire global community to participate in the realization of carbon neutrality based on green hydrogen.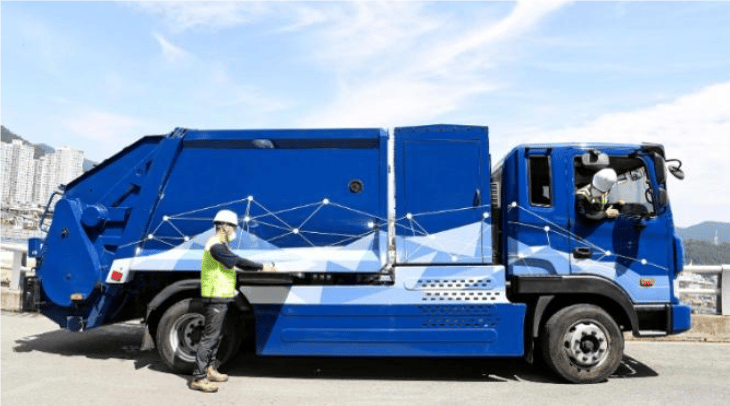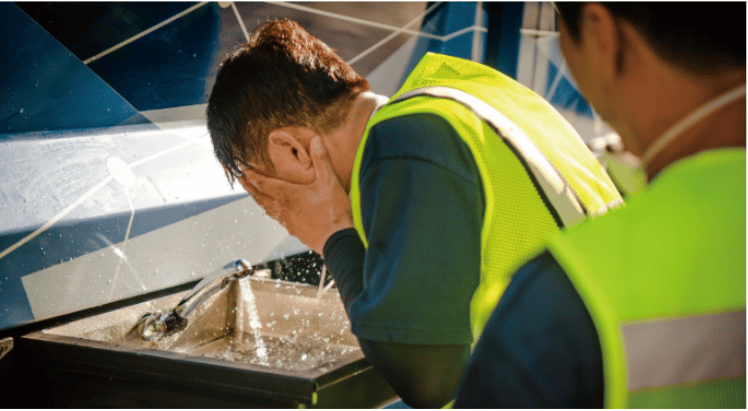 The hydrogen garbage truck in the 'Dear My Hero' video simply shows how eco-friendly hydrogen technology can make our lives better; and the value of 'human-centered progress' pursued by Hyundai Motor Group. New technologies for the future have developed for a better life. Hyundai Motor Group completed the pilot operation of the hydrogen cleaning truck by the end of December last year.
Link : Dear My Hero – Hyundai Motor Group Presents Hydrogen Garbage Truck – YouTube
H2U (Hydrogen To You) campaign
Together with influencers from diverse fields, Hyundai has been conducting the 'H2U (Hydrogen to You) Campaign' to promote the value of FCEVs and hydrogen energy in Europe. The globally active influencers involved in the campaign all emphasize the urgency of transitioning to a hydrogen society and the importance of expanding FCEVs and hydrogen energy to create a hydrogen society.
In partnership with global media group Bloomberg, Hyundai has been conducting the 'H2 Economy Campaign' to promote the importance and accelerate the emergence of the hydrogen society. By communicating with opinion leaders around the world, the campaign aims to generate momentum for the hydrogen ecosystem and find ways to realize the hydrogen society while promoting Hyundai's technological competitiveness in the hydrogen economy.