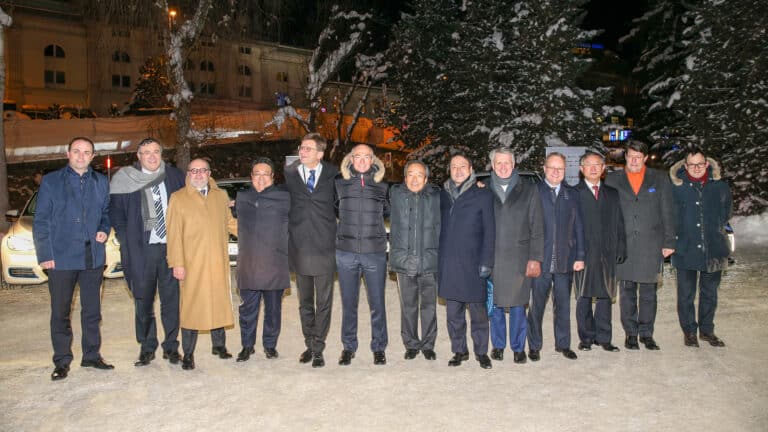 A First-of-Its-Kind Initiative
When the Hydrogen Council launched at the World Economic Forum in Davos in January 2017, it was the first initiative of its kind in the world – and still is. 
Comprised initially of 13 leaders from the energy, transportation and manufacturing sectors, in six years, the Council now includes close to 150 multinational companies representing the entire hydrogen value chain.
The founding 13 members of the Hydrogen Council are Air Liquide, Alstom, Anglo American, BMW Group, Daimler, Engie, Honda, Hyundai, Kawasaki, Shell, Linde, Total and Toyota. The Council was created by these 13 well-known, global companies to help limit global warming to 2°C, in accordance with the target set by the Paris Climate Agreement in 2015, and to share their vision and goals regarding the use of hydrogen as an accelerator of the energy transition. It is led by two Co-Chairs from different geographies and sectors – at creation this was represented by Air Liquide and Toyota, and today is currently Cummins and Kawasaki.