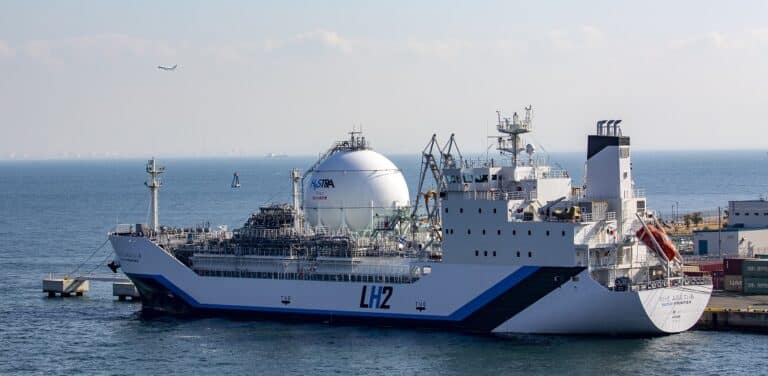 In January 2022, the world's first liquefied hydrogen carrier completed its first international voyage to Victoria, Australia. After filling its 1,250 cubic-meter tank with hydrogen liquefied at -253 degrees Celsius, the carrier, named Suiso Frontier, successfully returned to Kobe, Japan at the end of February. Suiso means hydrogen in Japanese. 
Suiso Frontier's journey of over 9,000 km was part of a pilot project (HESC: Hydrogen Energy Supply Chain Project1) by a consortium of Japanese and Australian companies and backed by their governments to transport hydrogen produced and liquefied in Australia to Japan at scale. The goal was to demonstrate the technical viability of such an international hydrogen supply chain and aim for commercialization targeting early 2030s.
The ship-build was completed in 2020, designed and built using the technical knowledge of Kawasaki Heavy Industries (Kawasaki), a founding member of the Hydrogen Council. Kawasaki Chairman Yoshinori Kanehana is currently Co-Chair of the Council.
Kawasaki's endeavors in the hydrogen industry started in 2010. By exploiting the synergy of Kawasaki Group technologies, the company is developing technologies and products needed for hydrogen energy supply chain- from production to transportation, storage and utilization, together with many partner companies.
"You need all the technologies – from liquefiers, loading system, storage tanks, trailers and more – to establish a hydrogen supply chain," explains Motohiko Nishimura, Executive Officer and Deputy General Manager of Kawasaki's Hydrogen Strategy Division. "But the one thing missing in the world until now was a carrier ship. With the Suiso Frontier, we have demonstrated that liquefied hydrogen can be transported like natural gas for mass use."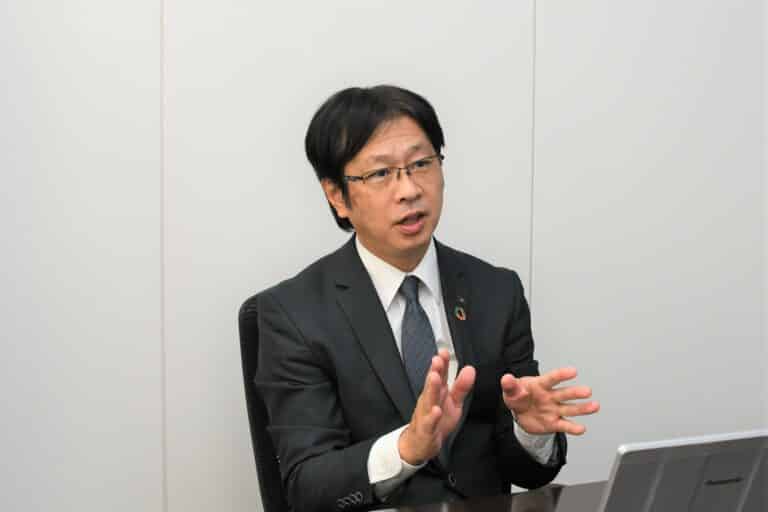 This carrier was designed and developed to provide a means of transporting liquefied hydrogen at 1/800 of its original gas-state volume, cooled to -253 degrees Celsius, safely and in large quantities over long distances by sea. Around 75 tonnes of liquefied hydrogen can be transported in one voyage.
To stably transport cryogenic liquefied hydrogen, maintaining the temperature during voyage, the cargo tank adopts a vacuum-insulated double-wall structure. The technologies for the high thermal insulation performance are grounded in Kawasaki's decades-long history in maritime transportation of liquefied natural gas as well as over 30 years of experience in handling cryogenic liquefied hydrogen as rocket fuel.
Hydrogen is an attractive import for countries such as Japan that are aiming for decarbonization but lack the renewable resources needed to become self-sufficient. 
While the first goal is for Japan to achieve energy security, Nishimura believes hydrogen is also a promising option for Japan's neighbors because of their high energy consumption densities. 
"Korea, Taiwan, Thailand and coastal China are now using liquid natural gas, but they are aiming at zero carbon emissions by mid-century," Nishimura says. "We'd like to contribute to the de-carbonization of these countries as well as Japan."
Suiso Frontier's successful return trip is a significant milestone in the path to the establishment of commercially viable supply chains for the hydrogen market, which is expected to expand in the future.
"There is the next phase of the project already running to build a commercial-scale liquefied hydrogen carrier by mid-2020s, with an aim to go commercial in early 2030s," Nishimura explains. The carrier will have a 160,000 cubic-meter storage tank which can hold around 10,000 tonnes of liquefied hydrogen, 128 times larger than the Suiso Frontier.
Once in the commercial phase, 225,000 tonnes of liquefied hydrogen will be imported to Japan per year with one supply chain.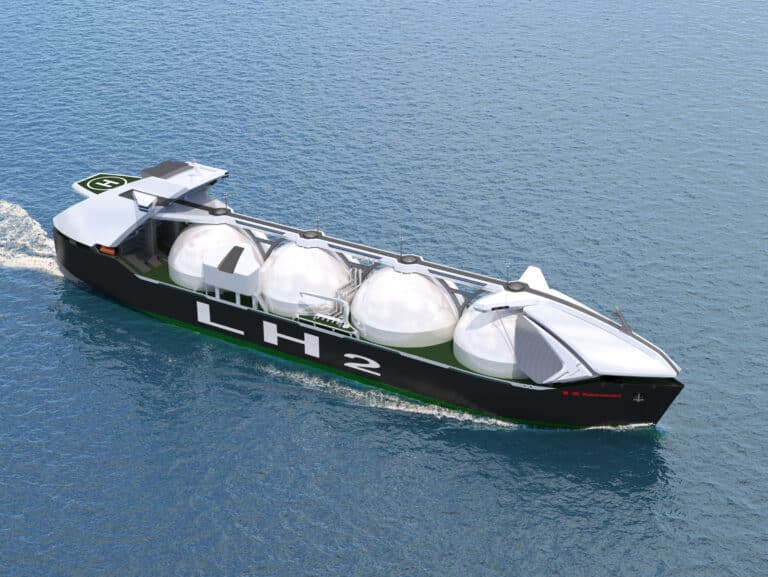 Kawasaki will continue its technological innovation to supply and expand the use of hydrogen on a large scale. Through cooperation with many companies, Kawasaki will take on the challenge of realizing a hydrogen based society, in which hydrogen is used as commonly as current fossil fuels.
1The Australian-funded portion is coordinated by Hydrogen Engineering Australia (HEA), a consortium comprised of KHI, J-POWER, Iwatani, Marubeni, AGL and Sumitomo. The Japan-funded portion of the HESC pilot phase is coordinated by the CO2-Free Hydrogen Supply Chain Technology Association (HySTRA), acting on behalf of KHI, J-POWER, Iwatani, Shell, Marubeni, ENEOS Corporation and Kawasaki Kisen Kaisha, Ltd. (K LINE).