Our estimates suggest that hydrogen needs to grow seven-fold to support the global energy transition, eventually accounting for 10 percent of total energy consumption by 2050. A scale up of this magnitude will increase demand for materials, such as aluminum, copper, iridium, nickel, platinum, vanadium and zinc, to support hydrogen technologies – renewable electricity technologies and the electrolyzers for renewable hydrogen, carbon storage for low-carbon hydrogen, or fuel cells using hydrogen to power transport.
An analysis of the impact of this material intensity is vital to deploying hydrogen sustainably, at scale. First, it can help identify bottlenecks in the supply of a critical material that could create challenges for the entire hydrogen sector or a specific technological component. Second, it highlights the need to consider the wider environmental challenges—impacts on greenhouse gas emissions or stresses to water supply—that may arise from mining and processing the materials. And last, while the material footprint of the hydrogen economy is low, it's worth assessing whether materials needed for hydrogen may be competing with large-scale demand from other – and fast-growing – sectors of the low-carbon transition, such as wind, solar, and battery technologies.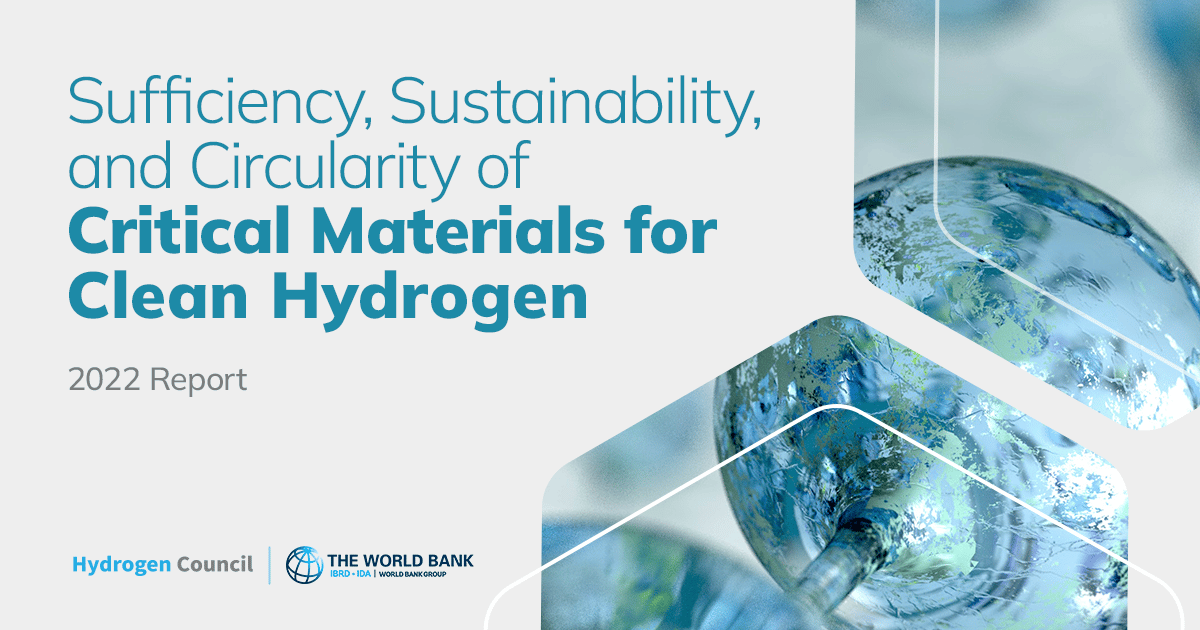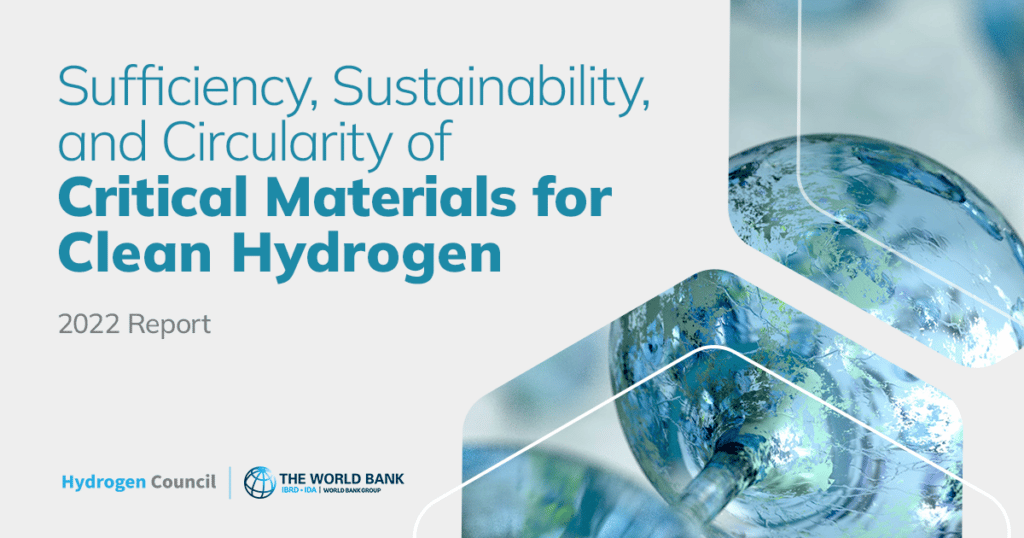 This report, a joint product of the World Bank and the Hydrogen Council, examines these three critical areas. Using new data on the material intensities of key technologies, the report estimates the amount of critical minerals needed to scale clean hydrogen. In addition, it shows how incorporating sustainable practices and policies for mining and processing materials can help minimize environmental impacts. Key among these approaches is the use of recycled materials, innovations in design in order to reduce material intensities, and adoption of policies from the Climate-Smart Mining (CSM) Framework to reduce impacts to greenhouse gas emissions and water footprint.
This research should be seen as the starting point of analysis in this area, with a need to increase the scope and depth to give a more complete picture of the material impacts of hydrogen along its value chain, including crucial aspects such as transportation, storage, and distribution.
Ultimately, governments and the private sector need to be proactive and work together to ensure that the supply of key materials across the energy transition can be successfully deployed without impeding the global supply of clean hydrogen, and that these materials can be supplied with the lowest environmental and social footprint possible.
View and download the full report here.
Read the press release here.