This report, commissioned by the Hydrogen Council and announced in conjunction with the launch of the initiative at the World Economic Forum in January 2017, details the future potential that hydrogen is ready to provide, and sets out the vision of the Council and the key actions it considers fundamental for policy makers to implement, to fully unlock and empower the contribution of hydrogen to the energy transition.
In this paper we explore the role of hydrogen in the energy transition, including its potential, recent achievements, and challenges to its deployment. We also offer recommendations to ensure that the proper conditions are developed to accelerate the deployment of hydrogen technologies, with the support of policymakers, the private sector, and society.
Hydrogen has seven roles in decarbonizing major sectors of the economy: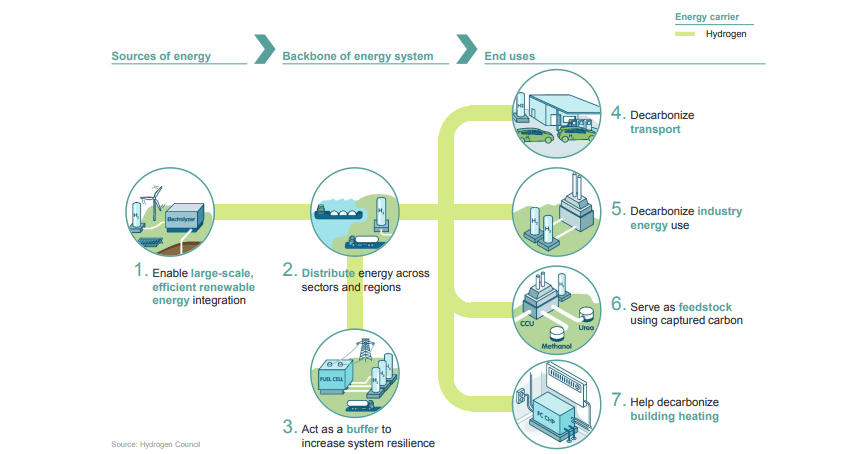 Read and download the full roadmap to learn more.
Click here for the press release.