On the 3rd anniversary of the Hydrogen Council's launch at the World Economic Forum in Davos in January 2017, more than 80 CEOs and senior executives gathered in Versailles, France, with a clear purpose: to take stock of the state of the hydrogen economy and set a plan forward to place hydrogen at the core of the energy transition.
Hydrogen is now widely acknowledged as an essential component of a clean and secure energy future. Key governments around the world, representing more than 70% of world GDP, and international expert bodies have identified hydrogen for its real potential to provide a solution to the challenges facing our current energy system. The growing number of deployments, strategies, alliances, and technology developments in wider geographies and sectors demonstrates tangible momentum – as does the growing number of companies joining the Hydrogen Council – from 13 founding members in 2017 to more than 80 today.
Over the past three years, the Hydrogen Council has articulated the substantial benefits that scaling up hydrogen will deliver. We have defined a joint vision to get to mass-market, and – with our newest report 'Path to Hydrogen Competitiveness: A Cost Perspective' – shown that the cost of hydrogen solutions is projected to fall more significantly and rapidly than previously expected. Hydrogen solutions can deliver cost competitiveness compared to other clean tech alternatives within a decade in more than 20 key applications, which means hydrogen can be the vector of an economically sound and attainable shift to a clean energy future.
Yet, some key high-potential projects are still to take off; and while some measures and supporting financing tools are in place, many of the projects are lacking the business model to firmly bring the sector to scale. The estimated gap to competitiveness – the amount required to bring hydrogen technologies to parity with incumbents – is around €70 billion[1]. While this figure is sizable, it accounts for less than 5% of annual global spending on energy and, for comparison, support provided to renewables in Germany alone totalled roughly $30 billion in 2019.This funding gap needs to be addressed with appropriate risk mitigation tools and dedicated public private infrastructure funds.
The commitments we have made to advance our shared climate agenda do not leave room for hesitation. We must act now. Hydrogen Council members are ready to move with scale investments, but we cannot do it alone – so this is a call to action. We need governments and investors onboard with us. As we continue this public-private dialogue, the Hydrogen Council has committed to focus on contributing to progress in four key roles:
Ensuring safety is front and centre of the Councils activities, promoting sharing between industries and globally demonstrating quality and reliability.
Continuing to act as a global voice of hydrogen to build greater awareness, recognition and support with all stakeholders and the public;
Providing policymakers who want to make progress with the appropriate regulations that enable industry and investors to act towards a positive energy transformation; and
Bringing together key stakeholders to foster collaboration and help design the needed investment vehicles to unlock the infrastructure bottleneck.
As we stand on the cusp of a major global energy transformation, with these four roles as guiding principles Hydrogen Council members are determined to make this the Decade of Hydrogen. Representing the full hydrogen value chain, our members possess the knowledge and skills required to turn hydrogen into an established part of the future energy mix. Together with the global investor community and governments in key markets, we can capture the benefits of hydrogen, providing energy security and resilience, and helping us to achieve our global climate goals.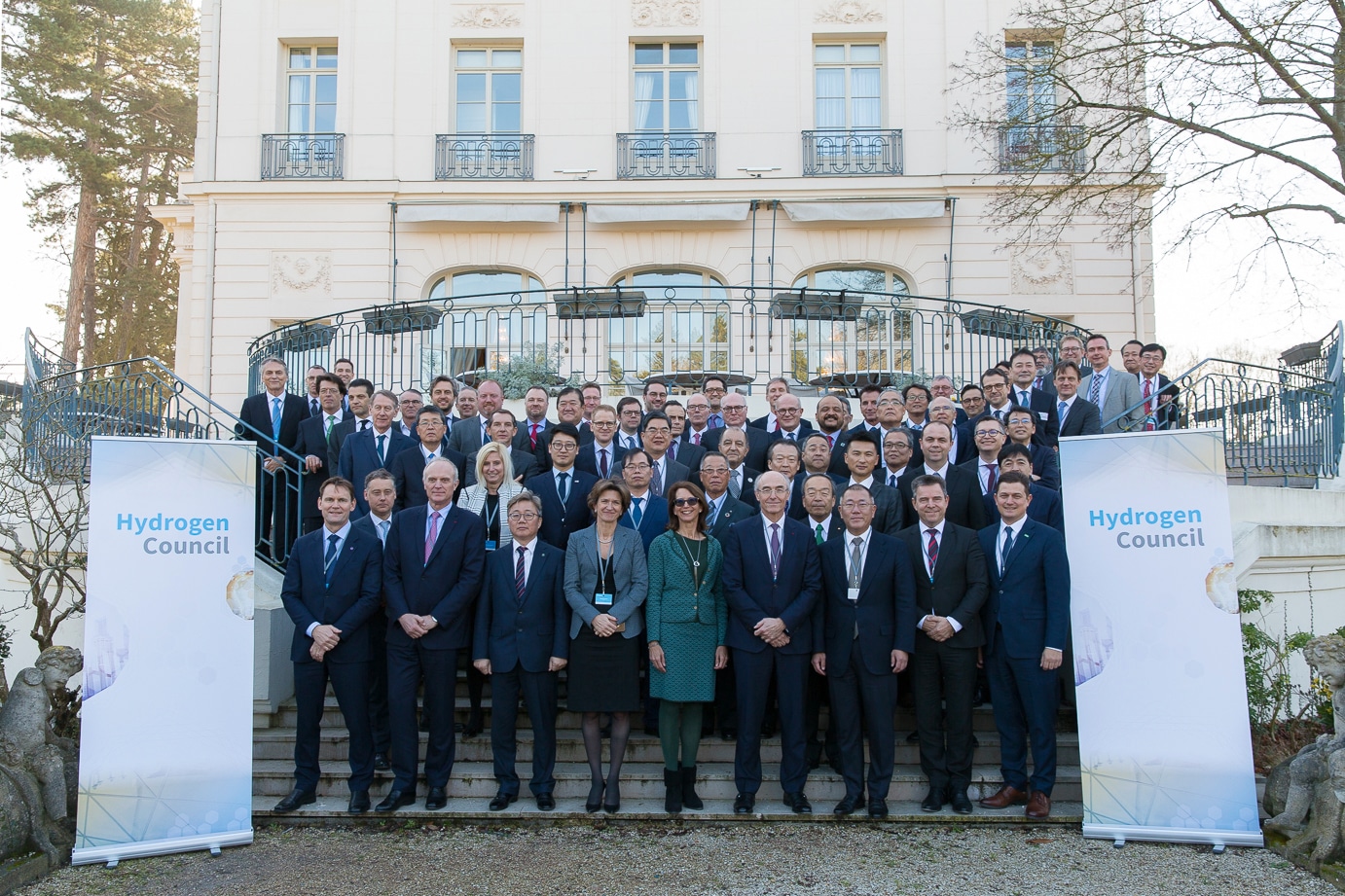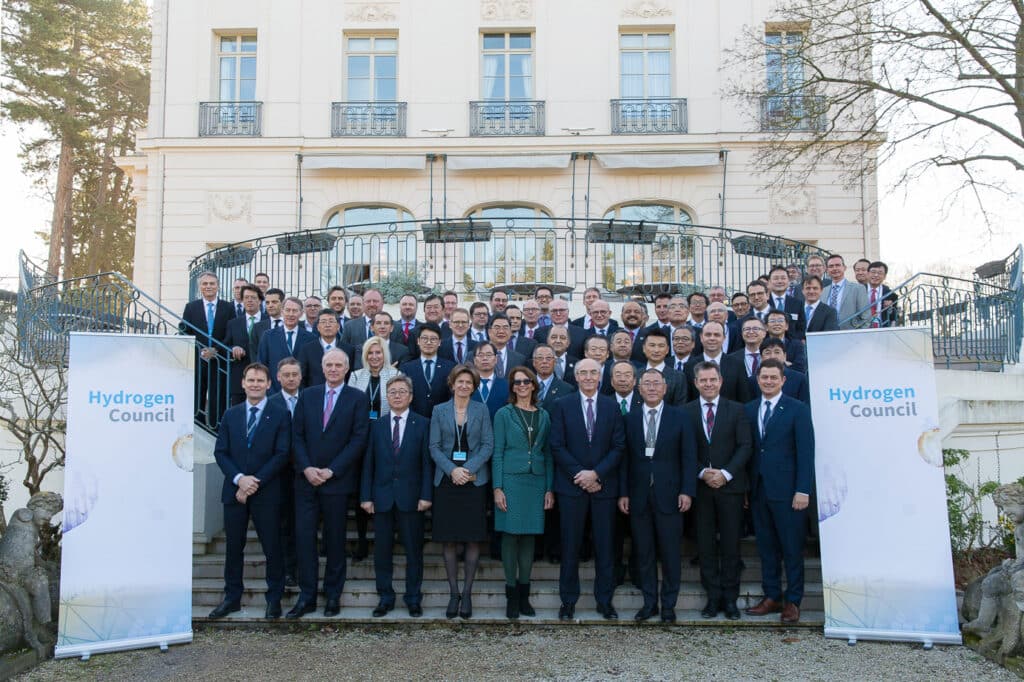 Click here for more photos from the event.
---
[1] Hydrogen Council, 'Path to Hydrogen Competitiveness: A Cost Perspective', 2020 rity