Brussels, 6 October 2020 – The Hydrogen Council, a global CEO coalition working to accelerate the global clean energy transition with hydrogen, has today announced the appointment of Mr. Daryl Wilson as the group's new – and historically first – Executive Director.
A highly respected business leader with decades of international experience, Mr. Wilson joins the Council with an impressive track record of building successful organisations and operating at the intersection of environmental and sustainability issues across sectors. He was most recently the global CEO of Hydrogenics, a fuel cell and electrolysis technologies provider with manufacturing sites in Germany, Belgium and Canada and service centers in Asia, Europe and North America. Prior to Hydrogenics, Mr. Wilson held a variety of roles in environmental technology, operations, manufacturing, human resources, product development, and organisational change at companies including Toyota and Dofasco.
Mr. Wilson will lead the Council through the next stage of its growth, especially as it engages more with governments, industry, and the investor community around the world to scale up hydrogen and build a more resilient and sustainable post-COVID economy. Collaborating closely with the Hydrogen Council's Board and Co-chairs, the new Executive Director will support the organisation to fully realise its potential; particularly in building the industry marketplace and leading the work on global advocacy, representing the Hydrogen Council amongst international organisations, national and regional hydrogen associations, as well as in relevant investment-focused fora.
"We are delighted to welcome Daryl Wilson, as the new Executive Director of the Hydrogen Council.  Daryl's well-rounded experience will be a valuable asset, as will his passion for clean technologies and ability to make a tangible impact.  As many countries are embarking on the hydrogen journey, he has a deep appreciation for what it takes to accompany the Hydrogen Council in the next phase of its development. The future will be hydrogen, and the Council as its global voice will play a major role in contributing to develop a low carbon society." said Benoît Potier, Chairman and CEO of Air Liquide and Co-chair of the Hydrogen Council.
Daryl Wilson commented: "The Hydrogen Council has achieved a great deal in the last three and a half years since it was founded. In recent months especially, the interest and momentum in hydrogen has picked up significantly. Along with global partners and national associations we are ready with the vision and the fundamentals to support hydrogen as a key area of investment as part of a global green economic recovery."
"Daryl Wilson's appointment comes at a pivotal moment for the Council and the hydrogen industry worldwide. Over the last few months, France, Germany, the European Union, South Korea, China, Australia, and others have issued new hydrogen strategies and committed to supporting the technologies with billions of dollars and wide-ranging policy measures. I look forward to working with Daryl and all Hydrogen Council members as we help turn these ambitious plans into reality for a better, more sustainable future for generations to come", concluded Takeshi Uchiyamada, Chairman of the Board of Toyota Motor Corporation and Co-chair of the Hydrogen Council.
-ENDS-
About the Hydrogen Council:
 The Hydrogen Council is a CEO-led organisation that uses its global reach to promote collaboration between governments, industry and investors, and to provide guidance on accelerating the deployment of hydrogen solutions around the world. The Council acts as a business marketplace, building a comprehensive hydrogen economy and shifting the perception of hydrogen globally. In addition, the Hydrogen Council serves as a resource for safety standards and an interlocutor for the investment community, while identifying opportunities for regulatory advocacy in key geographies. The coalition of 92 members including large multinationals, innovative SMEs and investors collectively represents total revenues of over €18.9 trillion and over 6.5 million jobs around the world. To find out more visit www.hydrogencouncil.com and follow us on Twitter @HydrogenCouncil.
 About Daryl Wilson: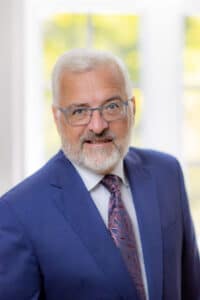 Daryl Wilson is a versatile leader with more than 35 years of progressive industrial management experience in environmental technology, operations, manufacturing, human resources, product development, and organisational change developed in world class organisations, including Dofasco, Toyota, and Zenon Environmental. For the last 14 years, Daryl Wilson served as CEO of Hydrogenics, a leading provider of advanced hydrogen solutions.
 Hydrogen Council Press Office:
Ciel Jolley, +32 2 289 09 30 – Ciel.Jolley@fticonsulting.com