Accelerating the energy transition and generating a cleaner future requires real commitment, real investment and real execution. 
Enter NEOM Green Hydrogen Company (NGHC). 
An equal production joint venture of ACWA Power, Air Products and NEOM incorporated in August 2021, the NGHC is establishing the world's largest green-hydrogen-based ammonia production facility run on renewable energy. The multi-billion-dollar facility will supply up to 600 MT/day of carbon-free hydrogen by electrolysis that will be converted into about 1.2 million tons per year of green ammonia.
This project is based on proven technologies. Novel aspects include the integration of these technologies, particularly at this scale and utilizing ammonia to transport the hydrogen for the mobility market globally. 
This project will save the world almost five million tons of carbon dioxide (CO2) per year compared to diesel trucks or buses.  
Green hydrogen is produced by electrolysis of water using only renewable energies – solar and wind. Integrating up to 4GW of solar and wind energy and powered by the combined expertise of its three shareholders, NGHC brings together some of the foremost experts in the fields of hydrogen, utilities, energy, renewables, and networks with exemplary track records of more than 80 years of combined experience. 
Air Products – the world's largest hydrogen producer with over 60 years of experience and the sole off-taker of the project's green hydrogen in the form of green ammonia for supply to global markets
ACWA Power – leading the transition globally through transformative solutions in wind, water, solar and green hydrogen
NEOM – leading the world in its transition to sustainable living, powered by the cleanest and most efficient green energy
NGHC is harnessing the power of nature to accelerate the energy transition and usher in a new era of sustainable clean energy.
New era of clean energy on an unprecedented scale
Green hydrogen is a game changer, and when done at scale and cost effectively, can help decarbonize end-use transportation and industrial sectors and catalyze the energy transition. Leveraging the market opportunity, the supportive backdrop of Saudi Vision 2030, and the expertise of its three partners, NGHC is moving first to produce cost effective clean hydrogen on a scale never achieved before. The project is the largest of its kind in the world.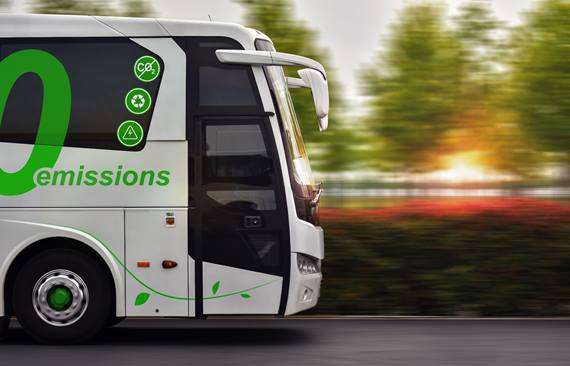 An ideal location with ideal conditions
Economical green hydrogen production is highly dependent on the cost of electricity. The Kingdom of Saudi Arabia is an ideal location for the NGHC megaproject driven by its abundant sun and wind.  
The project will consist of three complimentary sites including a wind garden and solar farm connected to the green hydrogen plant that will produce carbon-free hydrogen (up to 600 MT/day) in the form of about 1.2 million tons of green ammonia per year. NGHC's jetty will be used for the direct transfer of green ammonia to tanker ships, close to global shipping lanes at the crossroads of world distribution.
Air Products: Exclusive off-taker and supplier of green hydrogen
Air Products is a world leading producer of hydrogen and is working to unlock a cutting-edge hydrogen economy through strategic investments in megaprojects like NEOM. 
Air Products will be the exclusive off-taker of the green ammonia from the NGHC facility in 2026. Beyond its investment in the multi-billion project, Air Products is investing an additional $2 billion to develop the downstream logistics and infrastructure to transport the green ammonia to be dissociated to produce green hydrogen for heavy-duty transportation markets around the world. This parallels the Air Products' sale-of-gas model, where it supplies hydrogen and other industrial gas products to customers under long-term contracts.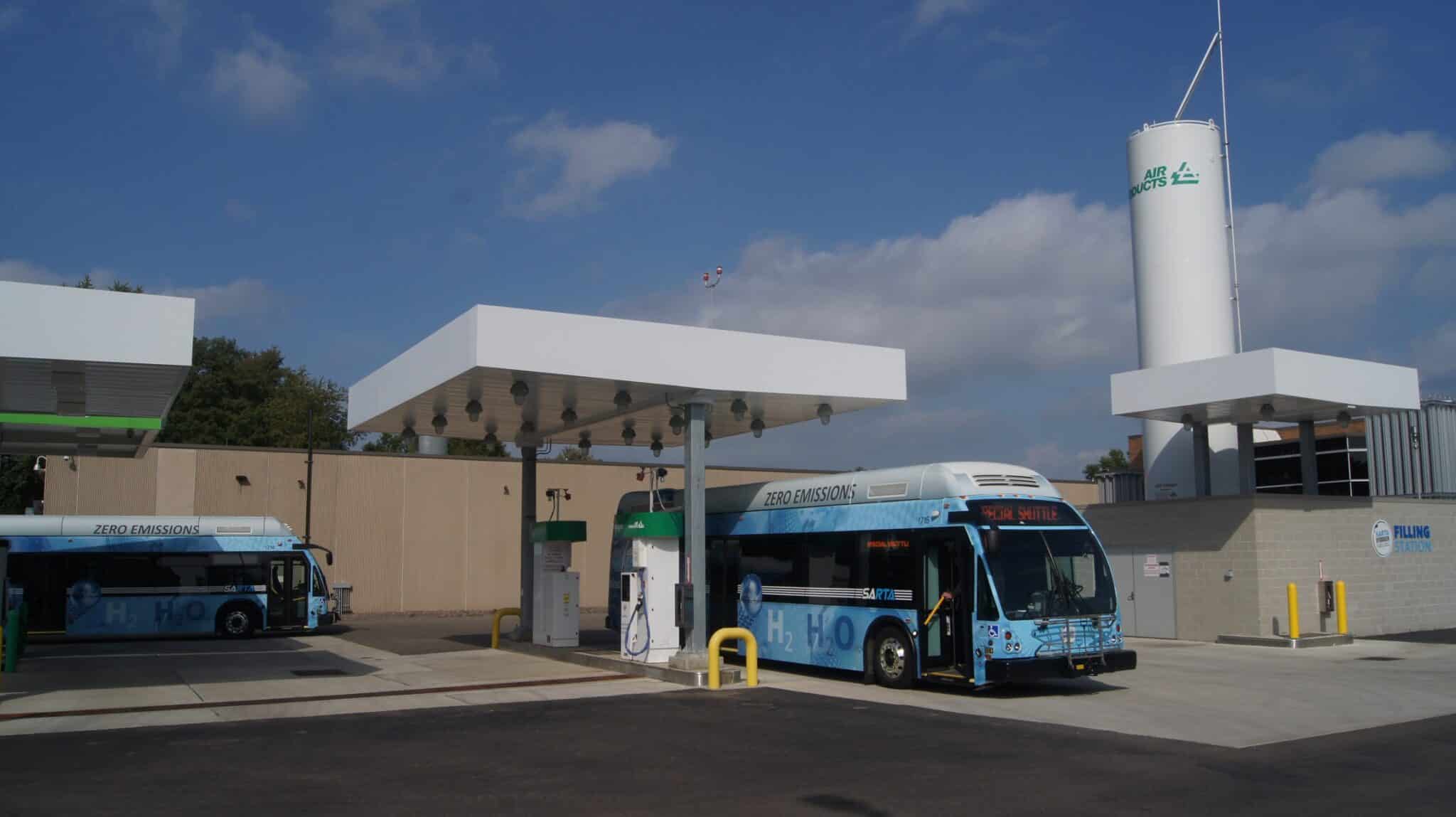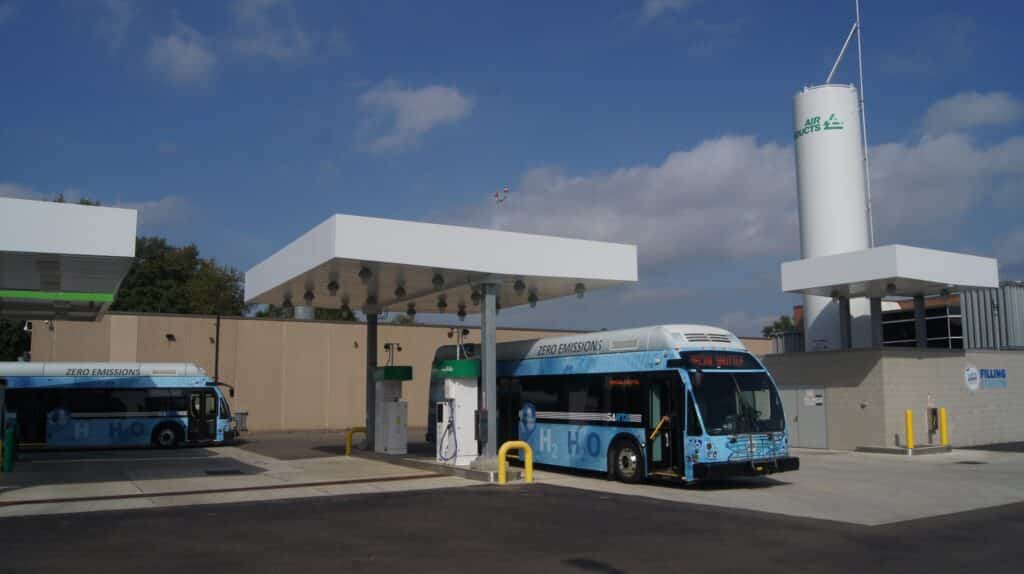 The demand for low- and carbon-free hydrogen continues to grow. The NGHC project is massive, covering an area of over 400 sq miles. But even with its significant scale, it will produce enough green hydrogen to power about 20,000 buses globally. With more than 3 million city buses in operation worldwide, the need for more of these types of scaled, sustainable megaprojects is instantly clear. 
Rising to the energy challenges that face our world today demands diverse thinking, technology, mega-project expertise and a collaborative spirit. Air Products looks forward to continuing to bring its financial strength, expertise and project execution capability to bear, supporting countries and customers in their energy transition journey through vital projects like this one.